MAY 2006
Monday 8 May
Good Morning, Night
Marco Bellocchio; Italy, 2003, 102 min

This riveting film is based on the true story of the kidnapping of Italy's former Prime Minister Aldo Moro in 1978 by the Red Brigade, a crime which stunned the nation.

The formidable realites of holding captive an eminent politician creates tensions within the terrorist group, and as the situation nears crisis point, they begin to question their motivations and convictions. Bellocchio, who also wrote the script, sensitively explores complex moral issues that remain frighteningly relevant to the world today.

FIPRESCI Prize European Film Awards 2003; Outstanding Contribution for a Screenplay, Venice Film Festival 2003.

'Masterful, a filmmaker at the top of his form'( Variety )



Monday 15 May
Sunset Boulevard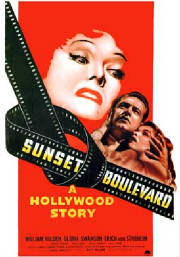 Billy Wilder; US, 1950, 111 min

One of Billy Wilder's finest films, and certainly the blackest of all Hollywood's accounts of itself, this film tells in flashback how a bankrupt screenwriter (William Holden), fleeing from his creditors, becomes entangled with a faded star of the silent era (Gloria Swanson) who is on the verge of insanity but who still entertains hopes of a comeback.

A tale of humiliation, exploitation and dashed dreams in Tinseltown, with suitably sordid performances, precise direction and appropriately noir camerawork. Included in 'Time Out' magazine's top 100 films.
This is the original version.



Monday 22 May
The Big Blue (La Grand Bleu) AF

Luc Besson; France-US, 1988, 119 min

Jacques Mayol (Jean-Marc Barr) and Enzo Mollinari (Jean Reno) have known each other since they were young. Both were diving buddies. One day Jacques's father, who was a diver too, died in the Mediterranean sea. After that incident Enzo and Jacques lost contact. Years later, both meet again, under competitive circumstances. Enzo is the world champion, but Jacques is as good as him. While they compete, Jacques' life is made even harder when he meets Johana (Rosana Arquette). His rivalry with Enzo also pushes them to dangerous territory.



Monday 29 May
The Umbrellas of Cherbourg (Les Parapluies de Cherbourg)
Jacques Demy; France, 1964, 91min

Genevieve is left pregnant by her lover Guy when he enters the army, and must decide whether to wait for Guy's uncertain return or marry the rich Roland who offers stability, undying love and the promise of raising her child as his own.

This evergreen French classi musical is special in many ways; there is no dialogue, everything is sung; effervescent moments are mixed with the poignant; it features a sumptuos score by Michel Legrand, and it stars the iconic and beautiful Catherine Deneuve in a role which catapulted her to stardom.

Demy's widow Agnes Varda supervised the re-mastering of the print which has resulted in the recreation of the original striking colours.